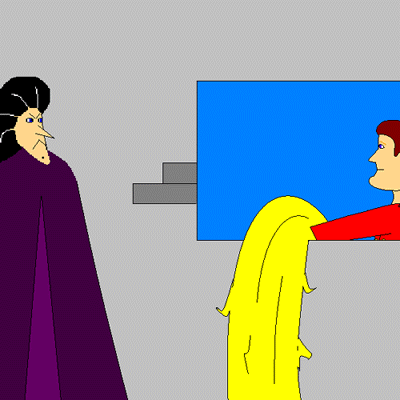 On the same day that she cast out Rapunzel, however, the enchantress fastened the braids of hair, which she had cut off, to the hook of the window, and when the king's son came and cried,

"Rapunzel, Rapunzel, Let down your hair!"

she let the hair down. The king's son ascended, but instead of finding his dearest Rapunzel, he found the enchantress, who gazed at him with wicked and venomous looks.